First of all I want to send a greeting to the EOL community, I know they read us, (I read you too!)
As I have already commented on some occasion, this community that has formed on Reddit and Discord around this console is causing many things to appear about it on a daily basis; Firmware updates almost daily, Themes, Apps, Boot Screen, and more!
From RG35XX.COM we try to keep up to date and report on everything we see as the most relevant, but for us this is a hobby and we dedicate just a little while each day, and sometimes we don't have time for more, but little by little we are updating everything. Now we have a few days off in Spain, my country, and I will take the opportunity to catch up with the themes and boot logos that you have been sending us, as well as optimizing the existing ones.
We are also going to create a guide with the necessary adjustments in RetroArch to be able to enjoy each CORE as faithful to the original console that we are emulating whenever possible, since many people are tired of making changes in configurations here and there once and again and what they really want is to PLAY and not fidget so much. We are going to try to make it easy so that you only have to do it once!
And meanwhile, for the most gamers, we leave you here links for a couple of interesting things: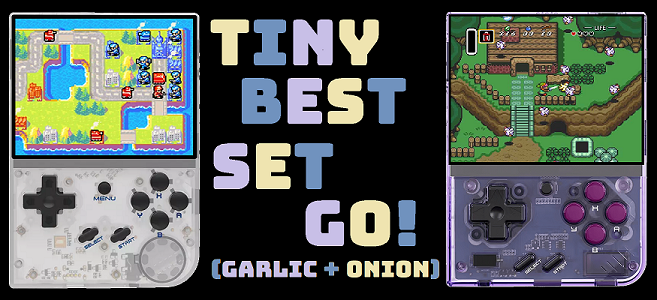 No introduction is needed, an impressive collection of games thanks to EBZero and that we have added to our Bios and Roms section.
We also leave you a RomHack that is very fashionable lately for the MedaDrive/Genesis console, since unfortunately we cannot use the official version on the RG35XX, but it will delight fans of the Teenage Mutant Ninja Turtles, (Ninja Turtles) :
https://www.youtube.com/watch?v=_Gdavq2CLwE
Also available in our Bios and Roms section.